Living on a budget can be difficult for the first-year student. Rent aside, your biggest expense is your food budget. Fortunately, it's easy to make cutbacks. Living cheaply doesn't have to be dull. It doesn't take much effort to come up with some amazing simple recipes. Here, we present an interesting recipe for every meal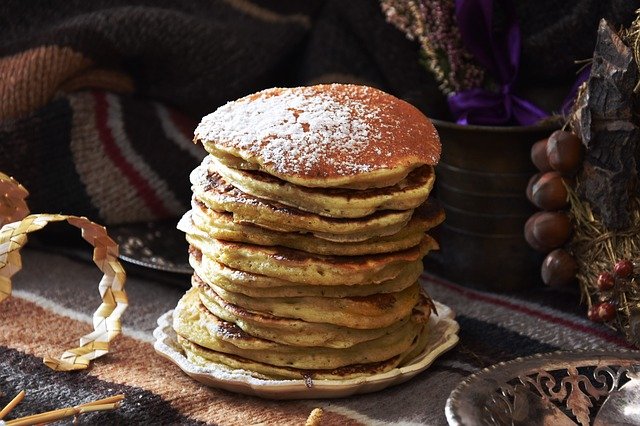 Breakfast: American Pancakes
200g self-raising flour.
50g caster sugar.
2 medium eggs.
250ml milk.
(Makes 6).
Mix the dry ingredients together in a big bowl. Then mix the wet ingredients separately, combining thoroughly. Gradually add the wet mixture into the dry, stirring until all ingredients combined. You should have a slightly thick paste.
Add the mix one scoop at a time into a pan on a medium heat. The mix should set quickly but do not turn the pancake until bubbles appear on the top. This usually takes 1-2 minutes.
Add golden syrup as a cheap topping, or banana and plain yoghurt for a cheap and healthy topping.
Main Meal: Egg Fried Rice
65g rice per person.
One medium egg per two servings (though you can use more if you prefer).
Your vegetables of choice (peas, sweetcorn, mushrooms, bell peppers, usually go well).
Sunflower oil.
Soy sauce.
Black pepper.
Cook the rice in a pan. Once cooked, let it drain and sit for a few minutes to ensure sufficient drainage.
At the same time, fry the vegetables until softened.
In a jug, thoroughly mix the egg(s), soy sauce and black pepper. Once combined, put the rice into the egg mix and stir thoroughly. If you put the egg in first, it will set too quickly. Put the rice in first, and the egg will not properly coat the rice.
Tip the mix into a pre-heated frying pan with the oil. You need a high heat and stir constantly. You will know it is cooked when the rice is dry and fluffy.
Combine the rice with the vegetables and serve.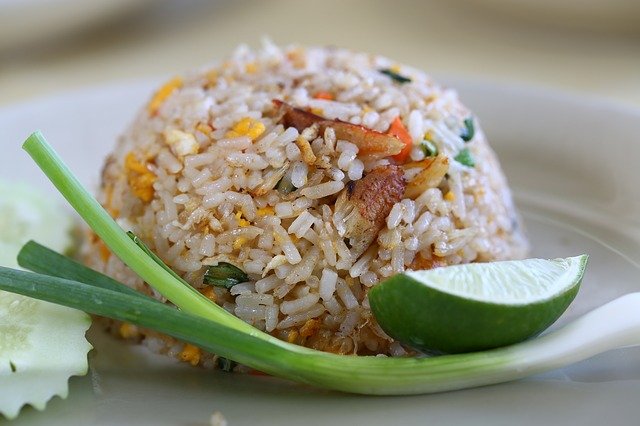 Dessert: Golden Syrup Cake
180g golden syrup (or honey makes a nice alternative, black treacle if you prefer something heavier)
140g margarine spread (or butter if you prefer)
2 medium eggs
90g sugar (caster is fine, but dark muscovado sugar gives a stronger flavour)
200g self-raising flour.
Heat oven to 180C or 160 fan; that's about 350F for older ovens.
Heat the syrup, sugar, and butter in a pan until fully combined. You might need to add a tablespoon of water if it feels too dry. While this is going on, whisk the eggs and combine with the flour. Then add the mix from the pan into the egg and flour mix. Do not return to the heat.
Bake in the oven for 40 minutes. If it doesn't spring back, try another 5 minutes.