Around 10 years ago, UK cities began adopting something we'd never considered before but had always been part and parcel of the continental festive experience: the Christmas Market. We have taken to these rather well and now many of our towns and cities hold one with some markets open for weeks. But which are the best university cities for Christmas markets?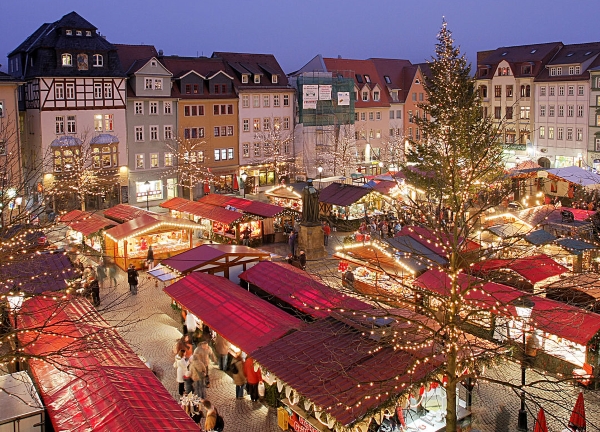 Belfast
The market around City Hall (18th November – 23rd December) gets bigger and better every year according to its visitors and now Northern Ireland has a Christmas market to compete with the mainland. Visitors will notice it has expanded again this year. One of the traditions of this market is "Candy Alley", a lane full of sweet goodies from across the country and some traditional foods to inspire and encourage nostalgia. Belfast may not be your first Christmas market to visit, but it soon will be.
Birmingham
They say you haven't done a Christmas market until you've been to the Birmingham Frankfurt Christmas Market (16th November – 24th December). It's the largest German-style Christmas market outside of the Germanic nations and it's the standard to which all others attempt to compete. It sells mostly Germanic produce including bratwurst, schnitzels and glühwein, but also decorations and gifts. Lying within the grounds of the Art Museum, this is a jewel in the crown of the city.
Exeter
The cathedral took over the running of the market in 2017 (16th November – 17th December); visitors from previous years will notice a huge difference. There is a bandstand with regular music, an enormous beer tent serving local craft ales and other drinks. This is a Devon Christmas market for Devon, selling the best of local produce and crafts surrounding a magically-lit Cathedral Green, right in the heart of Exeter's historic quarter. Each year, the market becomes more spacious with new goodies for shoppers.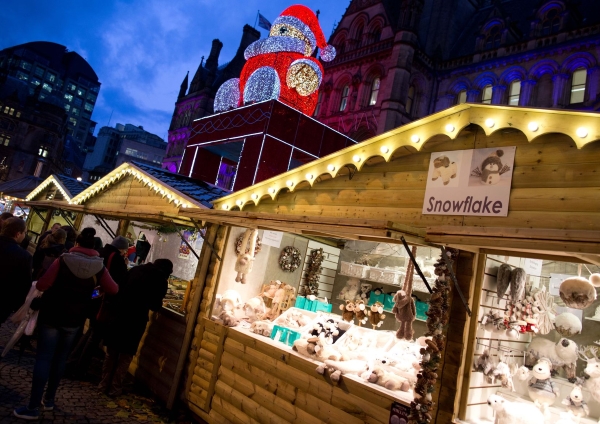 Edinburgh
The Scottish capital boasts not one but two Christmas markets, representing the best of traditional and contemporary Scottish produce. There are few better cities in the UK for sheer aesthetics and the backdrop of a cityscape to get into the Christmas spirit. The first market is at East Princes Street Gardens (18th November – 6th January), selling traditional goods and produce while the West George Street Market (17th November – 24th December) showcases the best contemporary goods from across Scotland.
Manchester
Manchester is fast becoming a cosmopolitan and contemporary European city. No wonder that it is fast coming to rival Birmingham in the Christmas market competition (10th November – 20th December). It boasts a truly European market with French, Belgian and German produce but also traditional British foods such as mince pies, hog roasts and local beers. It threads its way through the attractive streets and squares of the city centre.